An Empowering Approach to Working with Young People.
Dod Forrest

CE Worker & Researcher
Abstract

This paper addresses the question - how can young people, from a starting point of powerlessness, become empowered? It is argued that the immediate future for many young people will be the experience of injustice, impoverishment and inequality. Paradoxically, this experience can also be the starting point for change at a personal and political level. Youth workers can assist a movement from powerlessness to empowerment in these circumstances of austerity. Perspectives on empowerment that facilitate this process are identified alongside a case study of this practice.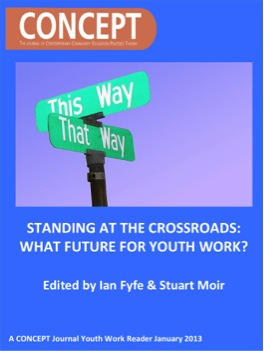 How to Cite
Forrest, D. (2013) "An Empowering Approach to Working with Young People.", Concept, p. 12. Available at: http://concept.lib.ed.ac.uk/article/view/2365 (Accessed: 5December2020).

This is an Open Access journal. All material is licensed under a Creative Commons Attribution-NonCommercial-ShareAlike 4.0 International (CC BY-NC-SA 4.0) licence, unless otherwise stated.
Please read our Open Access, Copyright and Permissions policies for more information.