Youth Work: Converging and diverging responses in Scotland
Annette Coburn

Sinead Gormally
Keywords:
Youth Policy, Austerity, Respsonse, Scottish Perspectives
Abstract
In March 2019, Annette Coburn was invited to review Austerity, Youth Policy and the Deconstruction of the Youth Service in England by Bernard Davies (Palgrave, 2018). Having submitted the review, Annette, and colleague Sinead Gormally, were then invited to write a response, exploring Scottish perspectives and questions generated by the original review. Both are presented below.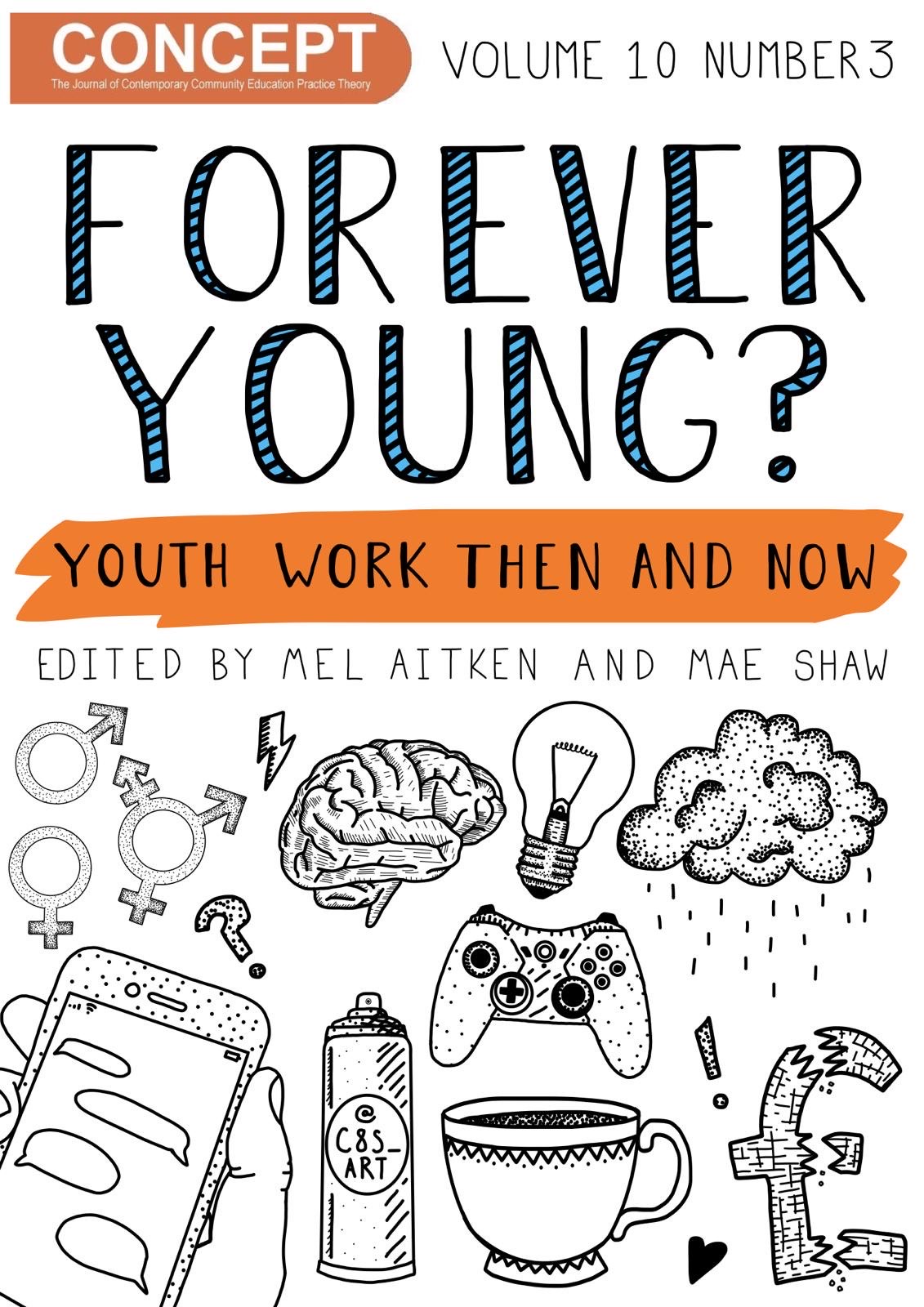 How to Cite
Coburn, A. and Gormally, S. (2019) "Youth Work: Converging and diverging responses in Scotland", Concept, 10(3), p. 16. Available at: http://concept.lib.ed.ac.uk/article/view/4178 (Accessed: 29September2023).

This is an Open Access journal. All material is licensed under a Creative Commons Attribution-NonCommercial-ShareAlike 4.0 International (CC BY-NC-SA 4.0) licence, unless otherwise stated.
Please read our Open Access, Copyright and Permissions policies for more information.