Relocating Place in the Life of Neo-Liberal Youth
Keywords:
Place, Youth, Neo-Liberal
Abstract
It has been heartening of late to note a growing focus on the importance of 'place' in the sociological literature in relation to the lives of young people. For any youth work practitioner its importance is not lost, but it has often been overlooked in academic writing as scholars (quite rightly) sought to unpick mechanisms of discrimination and inequality related to factors of class, gender, race and disability amongst others. Recently, however, many authors have noted that alongside these more traditional 'axes,' place should be incorporated into (not alongside - an important distinction) the dynamic, such is its influence.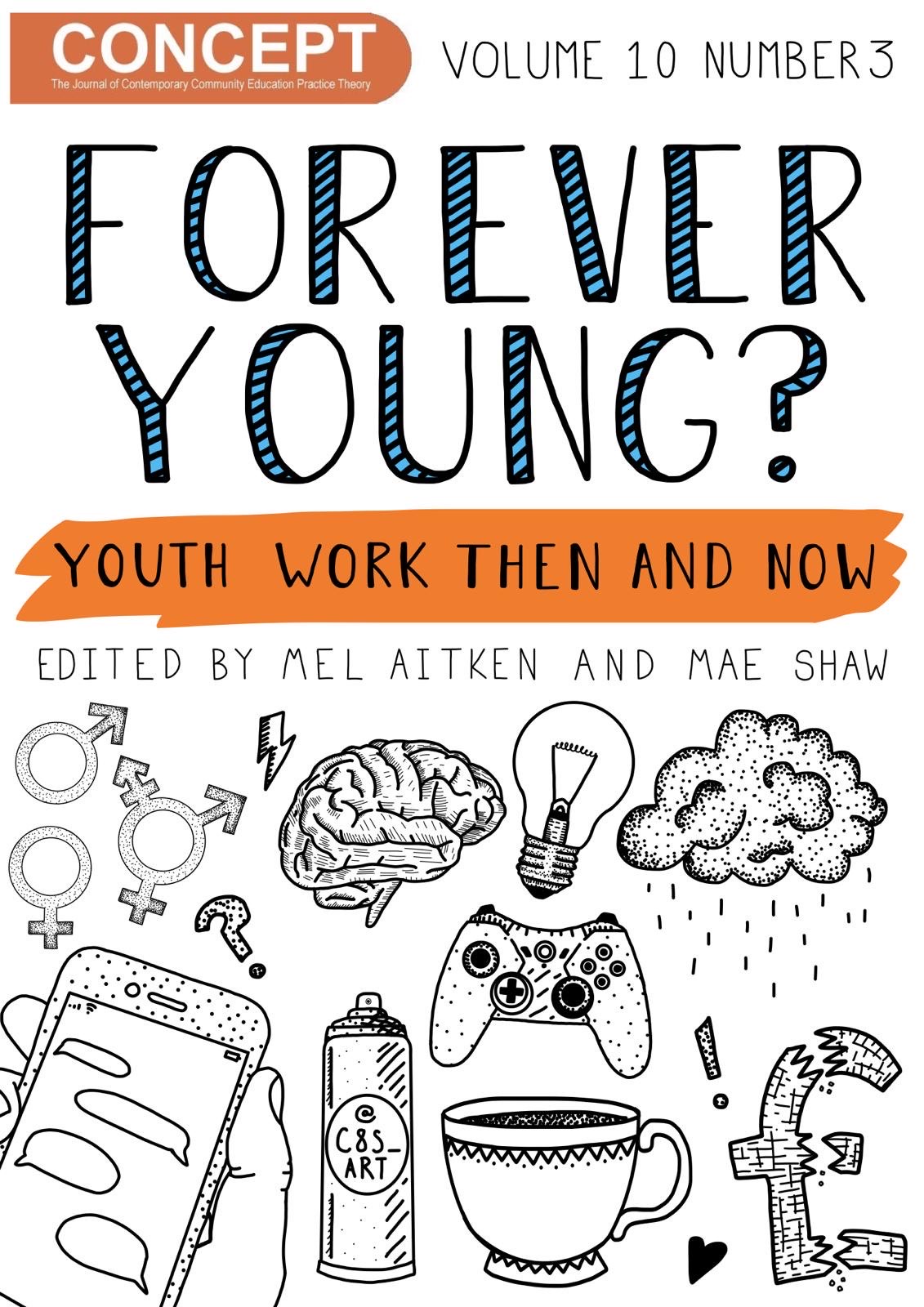 How to Cite
Mackie, A. (2019) "Relocating Place in the Life of Neo-Liberal Youth", Concept, 10(3), p. 10. Available at: http://concept.lib.ed.ac.uk/article/view/4181 (Accessed: 10December2023).

This is an Open Access journal. All material is licensed under a Creative Commons Attribution-NonCommercial-ShareAlike 4.0 International (CC BY-NC-SA 4.0) licence, unless otherwise stated.
Please read our Open Access, Copyright and Permissions policies for more information.