On the Ground Interviews with three youth workers
Sabrina Tickle

Karen Anderson

Gemma Burns
Keywords:
Interviews, Youth Work, Practitioners
Abstract
For this Special Issue, we interviewed three practitioners from the Edinburgh area in order to get a brief snapshot of youth work on the ground in the current context.  While this sample is by no means representative, it nonetheless offers a glimpse into the contemporary world of youth work and illuminates themes and concerns which are more widely expressed: the adverse consequences of longstanding inequality and poverty - the outcome of wider social and economic processes - as they manifest in available resources, family relationships and personal anxieties; competing expectations, demands and loyalties; a social media world which too often creates and amplifies fear and self-doubt; a sense of pessimism about the future which limits personal aspirations.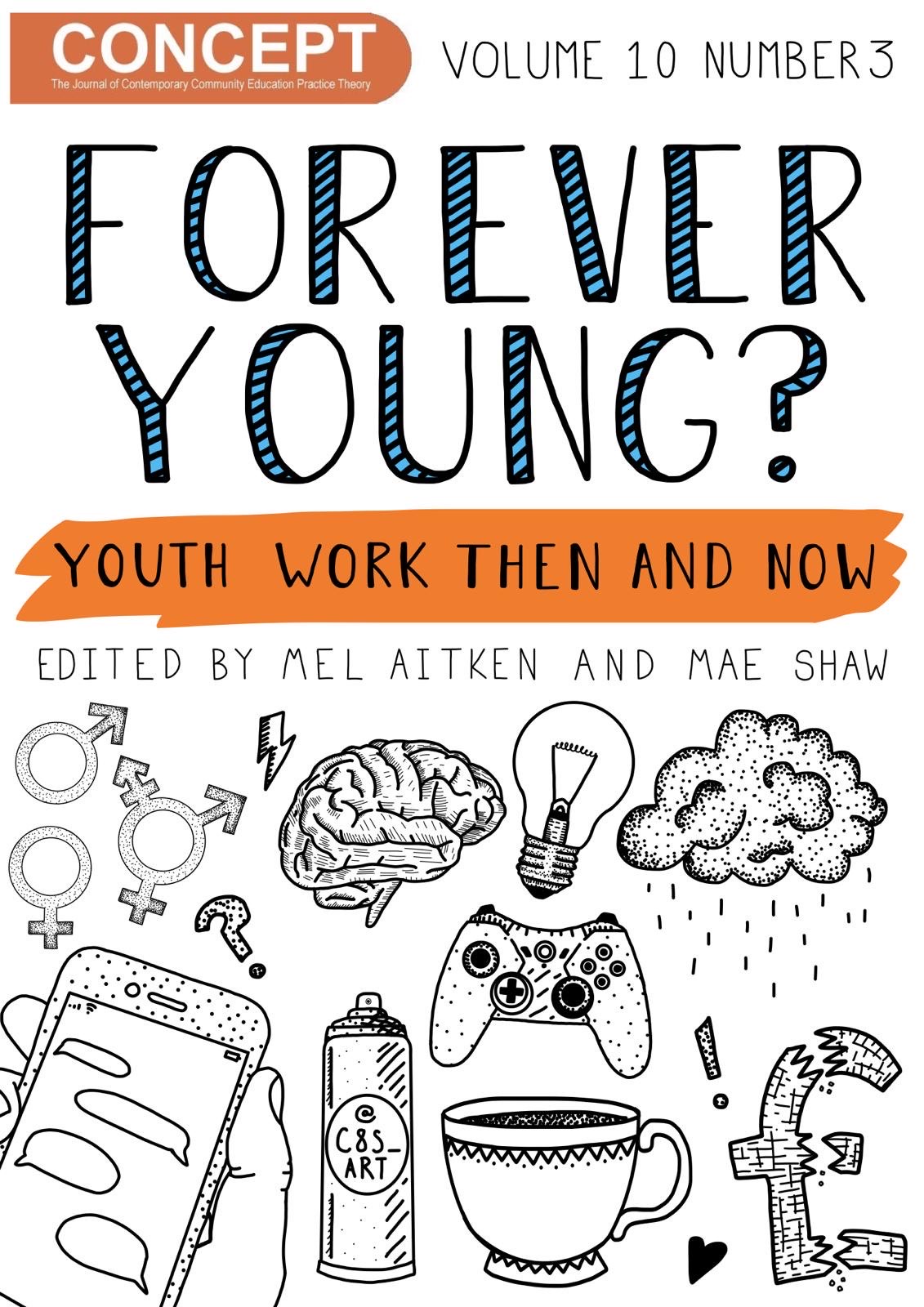 How to Cite
Tickle, S., Anderson, K. and Burns, G. (2019) "On the Ground Interviews with three youth workers", Concept, 10(3), p. 11. Available at: http://concept.lib.ed.ac.uk/article/view/4182 (Accessed: 29September2023).

This is an Open Access journal. All material is licensed under a Creative Commons Attribution-NonCommercial-ShareAlike 4.0 International (CC BY-NC-SA 4.0) licence, unless otherwise stated.
Please read our Open Access, Copyright and Permissions policies for more information.