Youth Work Reader - Full Document (PDF)
Abstract

The full text of the Youth Work Reader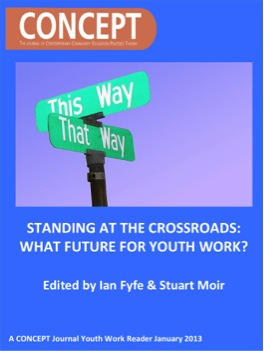 How to Cite
Fyfe, I. and Moir, S. (2013) "Youth Work Reader - Full Document (PDF)", Concept, p. 124. Available at: http://concept.lib.ed.ac.uk/article/view/2374 (Accessed: 5December2020).
Section
Full Issue (PDF format)

This is an Open Access journal. All material is licensed under a Creative Commons Attribution-NonCommercial-ShareAlike 4.0 International (CC BY-NC-SA 4.0) licence, unless otherwise stated.
Please read our Open Access, Copyright and Permissions policies for more information.