'Open' Youth Work in 2019: A backward look
Keywords:
Youth Work, Critical Analysis, History
Abstract
This article makes no claim to providing a definitive response to its title. Indeed, what follows is often speculative, particularly in its re-examination of the periods of youth work's history it covers. Its main aim is to offer critical analysis and comment, not least as a possible prompt for identifying messages from that history which might be relevant to the current struggles to sustain and reinstate 'open' youth work in England and perhaps beyond.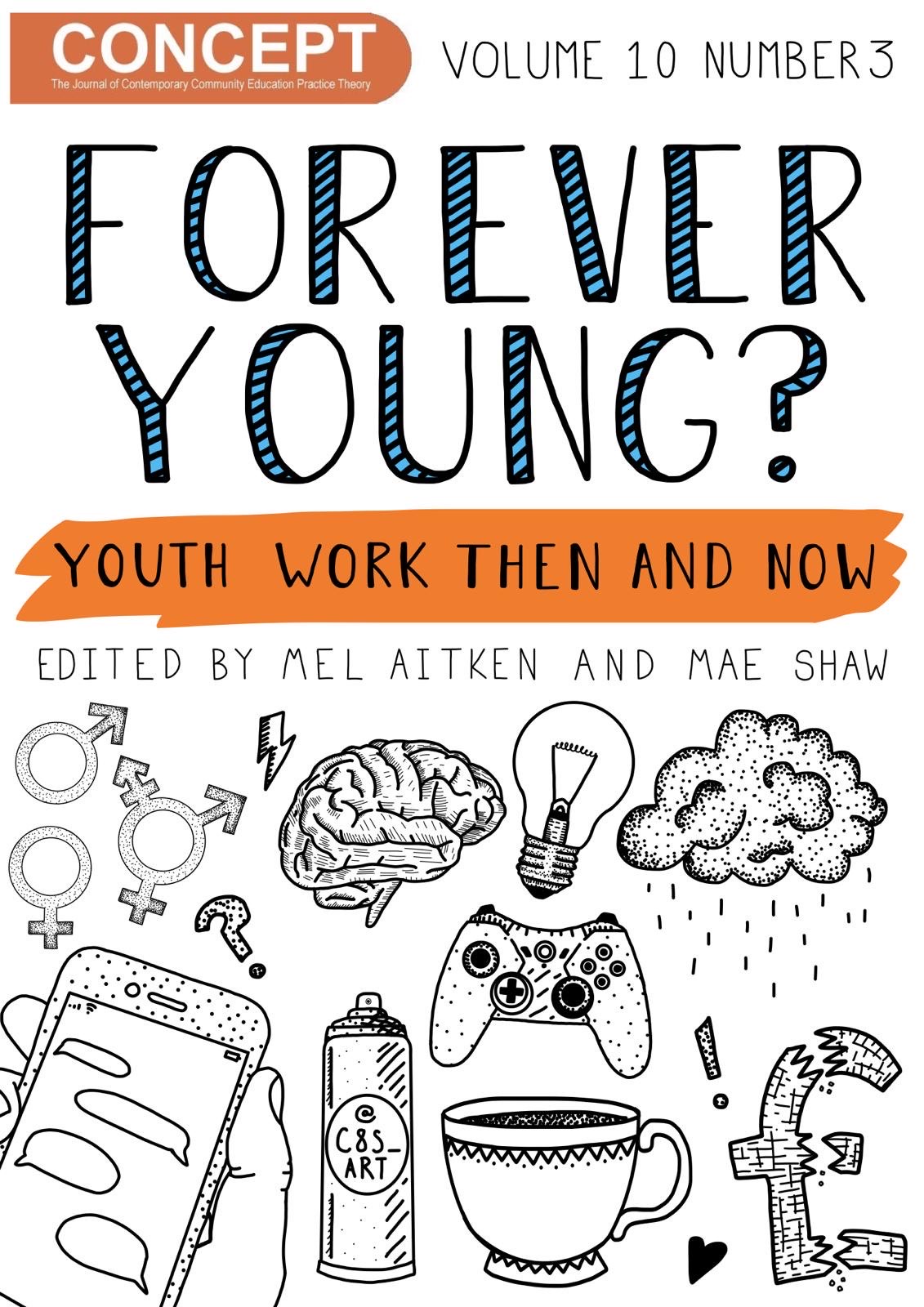 How to Cite
Davies, B. (2019) "'Open' Youth Work in 2019: A backward look", Concept, 10(3), p. 11. Available at: http://concept.lib.ed.ac.uk/article/view/4175 (Accessed: 29September2023).

This is an Open Access journal. All material is licensed under a Creative Commons Attribution-NonCommercial-ShareAlike 4.0 International (CC BY-NC-SA 4.0) licence, unless otherwise stated.
Please read our Open Access, Copyright and Permissions policies for more information.